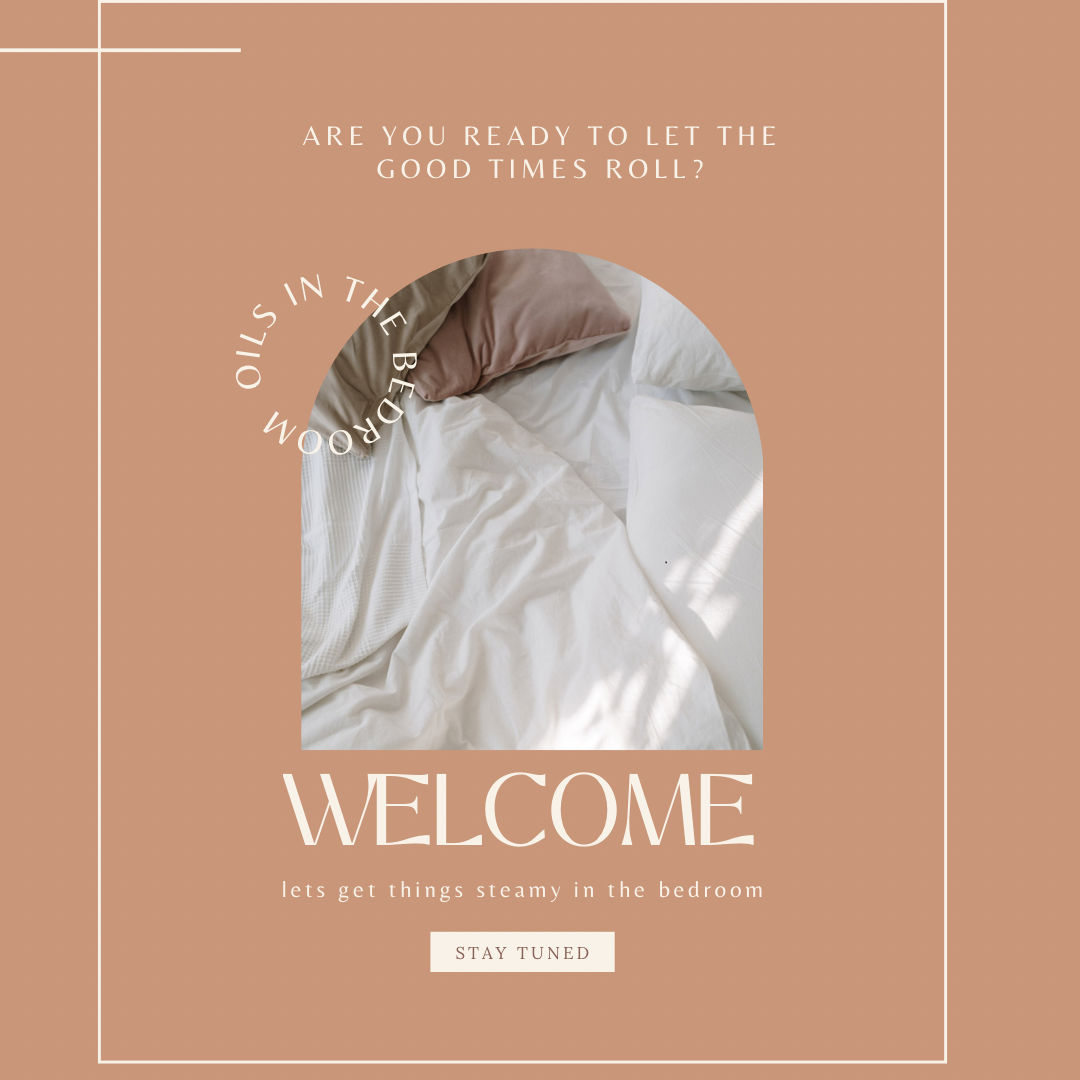 Heyyy! I am so pumped to share these notes with you! My hope is you have a blast & feel excited to switch things up - maybe take a leap and implement some of my advice on how to increase your libido - keeping things steeeeammmyyy in the bedroom. The way they should be!
Just a reminder, I'm not a doctor, so don't be crazy and change things without talking to your medical professional.

This is a safe place, so DO NOT hesitate to ask all the things. I'm an open book, so chat away!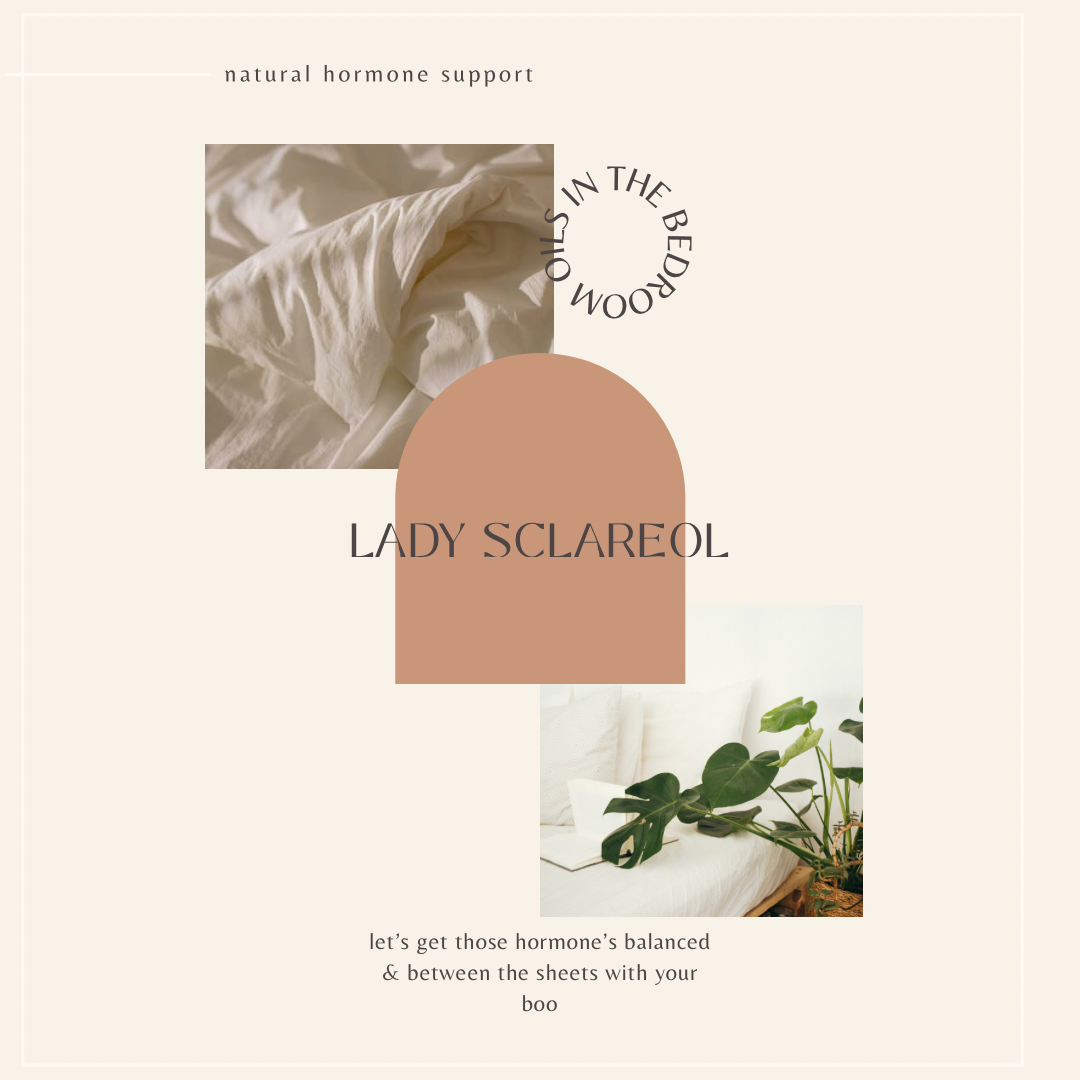 Up first is lady sclareol essential oil. You'll notice that a lot of these oils balance your hormones; that's a good thing! Balanced hormones know how to get you between the sheets with your boo!

Lady Sclareol contains a blend of oils known to decrease negative emotions, boost confidence (to help you leave the lights ON!), and help the wearer to feel more peaceful and grounded.

It can be worn daily as a perfume, and contains Geranium to aid in hormone balance, Clary Sage to aid with cramps, PMS, and agitation, Ylang Ylang to help balance male-female energy and encourage feelings of sensuality, and Sage Lavender which has been shown to increase estradiol levels which equates to being more regular.

So, not only will you smell amazing when you wear Lady Sclareol, but you will feel more balanced and in tune with your partner.

I think my husband secretly knows when I'm in the *mood* cause I will toss this in the diffuser. And I'm a heavy dropper so there's no mistaking. This blend makes me feel so sexy!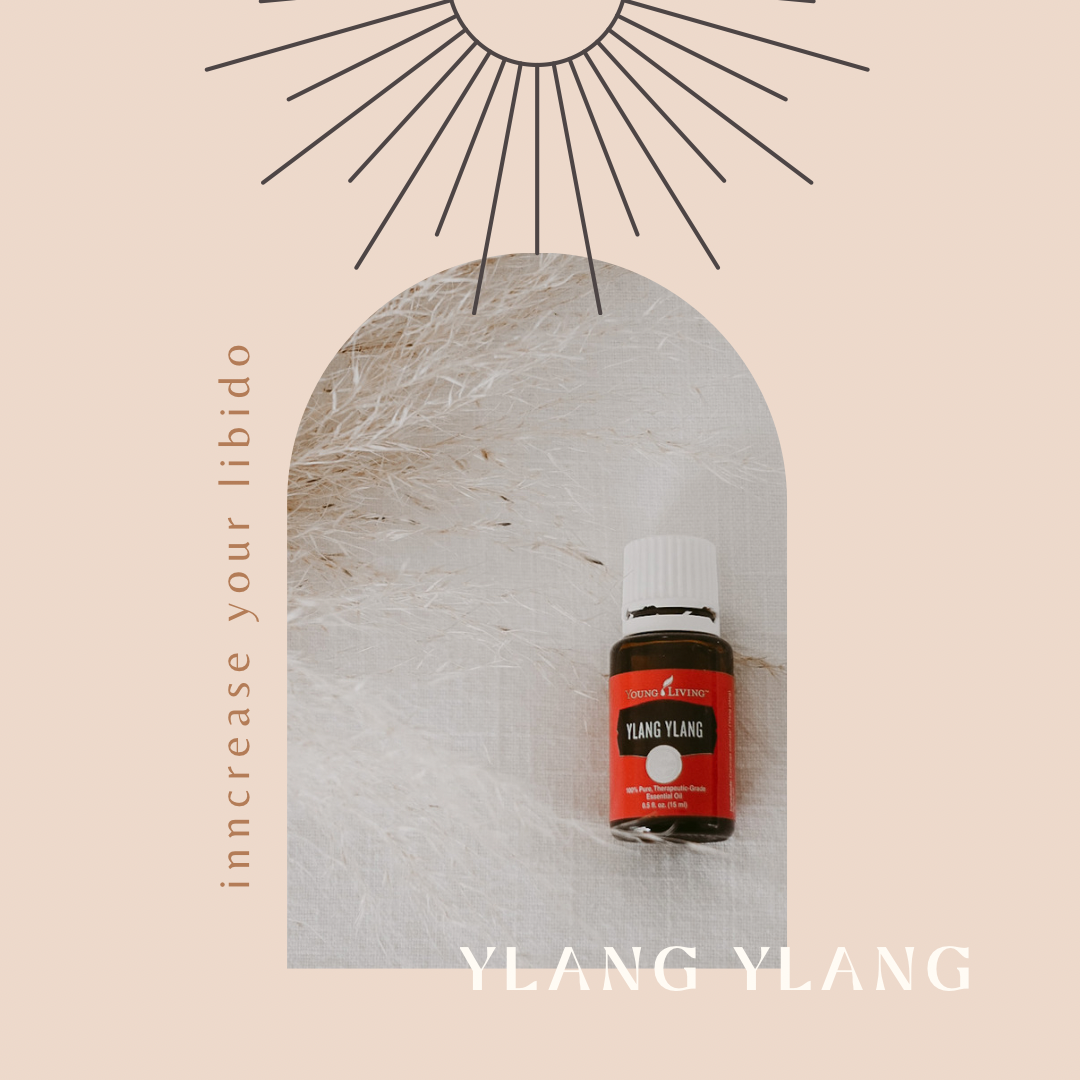 Not only does Ylang Ylang increase libido in women, but men tend to respond to the scent on their partner as well. Yes pleassseee!

This oil increases feelings of happiness, adoration, romance, and it helps to calm the mind. It's calming effect can even lower blood pressure to help you feel zen. Who could use a little bit of unwind before sexy time!

Use this oil in the diffuser to get you in the mood, in an inner thigh lotion to increase desire, or in a lubricant for an alluring aroma. Separately, I love wearing this as perfume!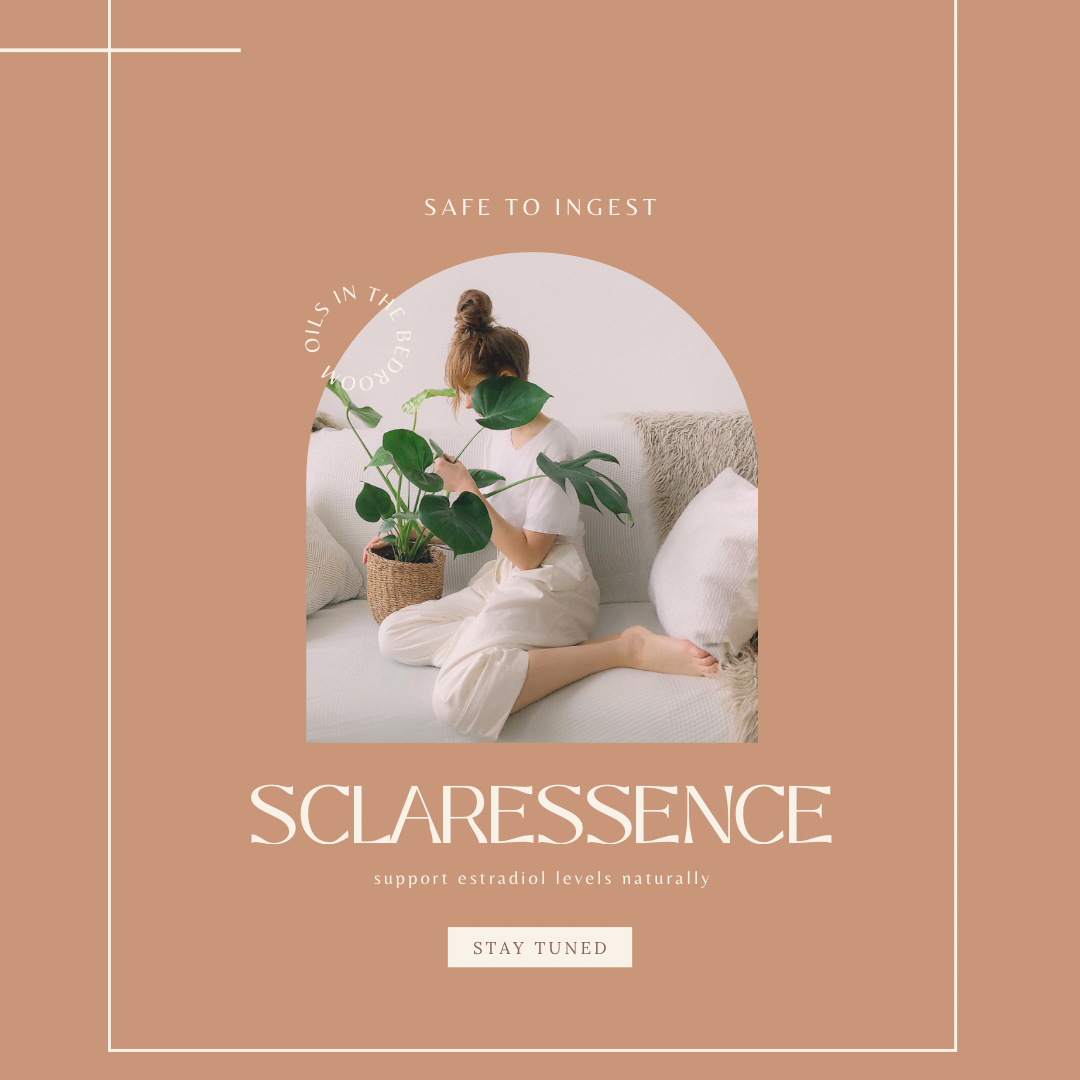 SclarEssence Essential Oil- SclarEssence is a blend that helps support healthy estradiol levels (that's a good thing!).

All of the oils in this blend are safe to ingest, so it can be taken as a dietary supplement to support and love on your reproductive system.

While reproductive health is multifaceted, supporting healthy estradiol levels is one factor, as low estradiol levels are common amongst women with female irregularity and/or fertility complaints.

Outside the reproductive system, estradiol also plays an important role in bone health, energy levels, metabolism, libido, and emotional well being.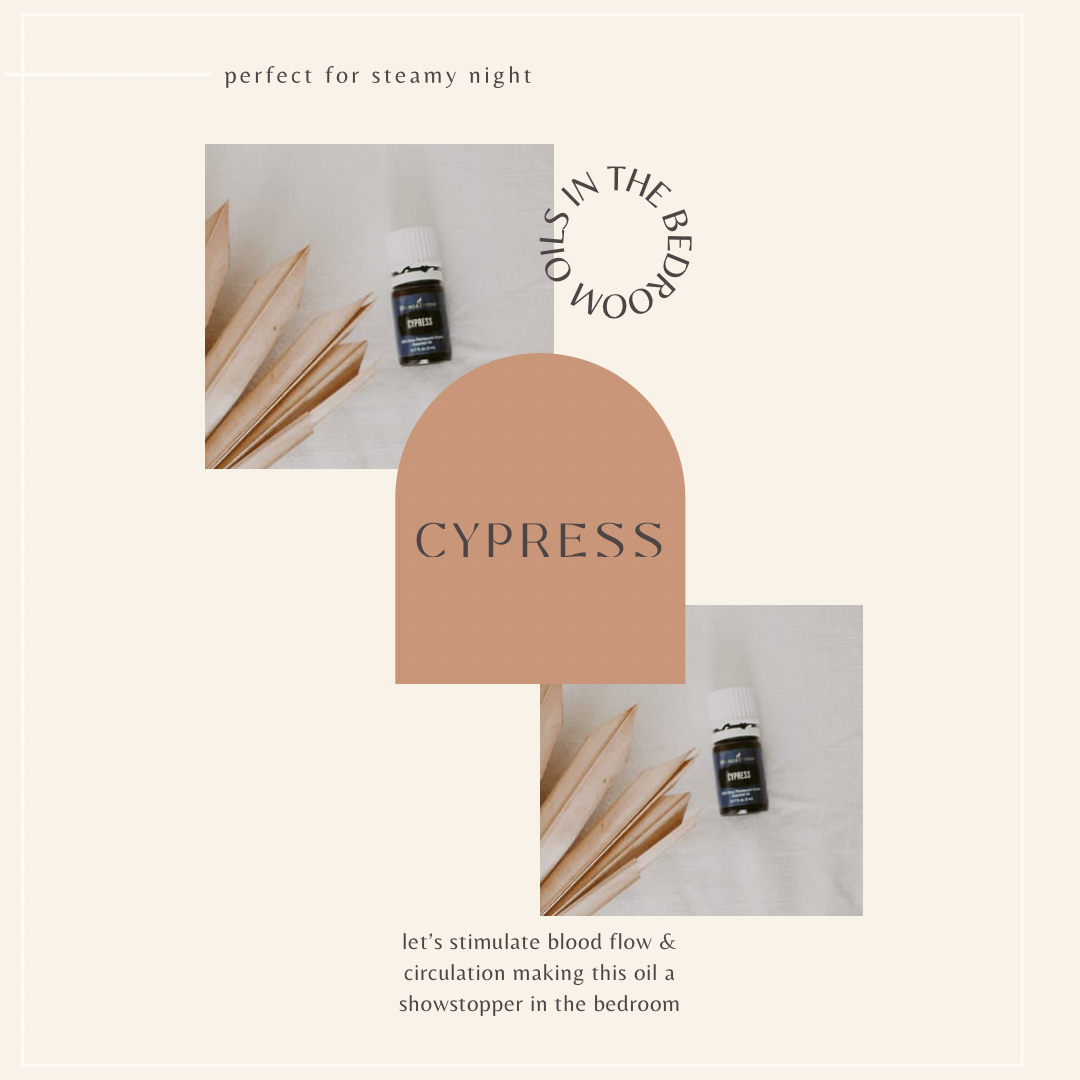 Cypress stimulates blood flow and circulation in the body, which is kind of a big deal when you're talking about squirming beneath the covers.

If you want him "standing at attention," then guess what?! That's going to depend on a LOT of blood flow. STAY WITH ME!

Likewise, super-duper-oh-my-wow explosions for us depend on a lot of blood flow as well! See the pattern here?

Cypress = blood flow, blood flow = magic. Apply it to your inner thighs, his inner thighs, mix it with your other favorites, but for the love of LOVE …don't forget the cypress! THIS ONE IS A SHOWSTOPPER!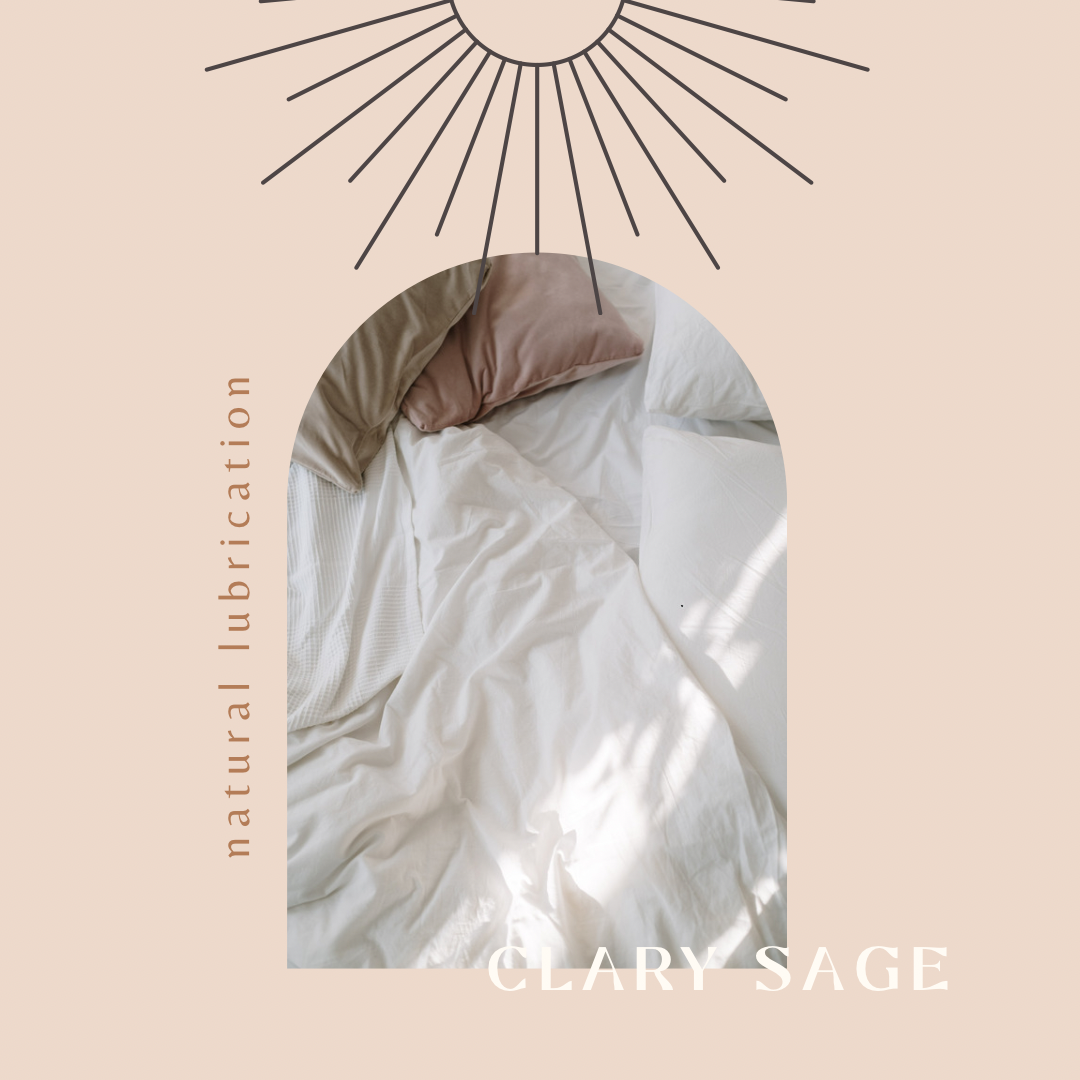 Okay I'm sure none of us are there yet, buuutttt just an FYI as we age, estrogen levels drop, and one sign of this is "dryness" in the lady part department.

Applying Clary Sage to the inner thighs and below the naval helps to increase natural lubrication. If you want to be naturally lubricated and more frisky, add a drop of Clary Sage to your daily routine. JUST GET IT ON YOUR BODY!

Did you know you can use extra virgin coconut oil as lube? Totally safe for your lady and his fella!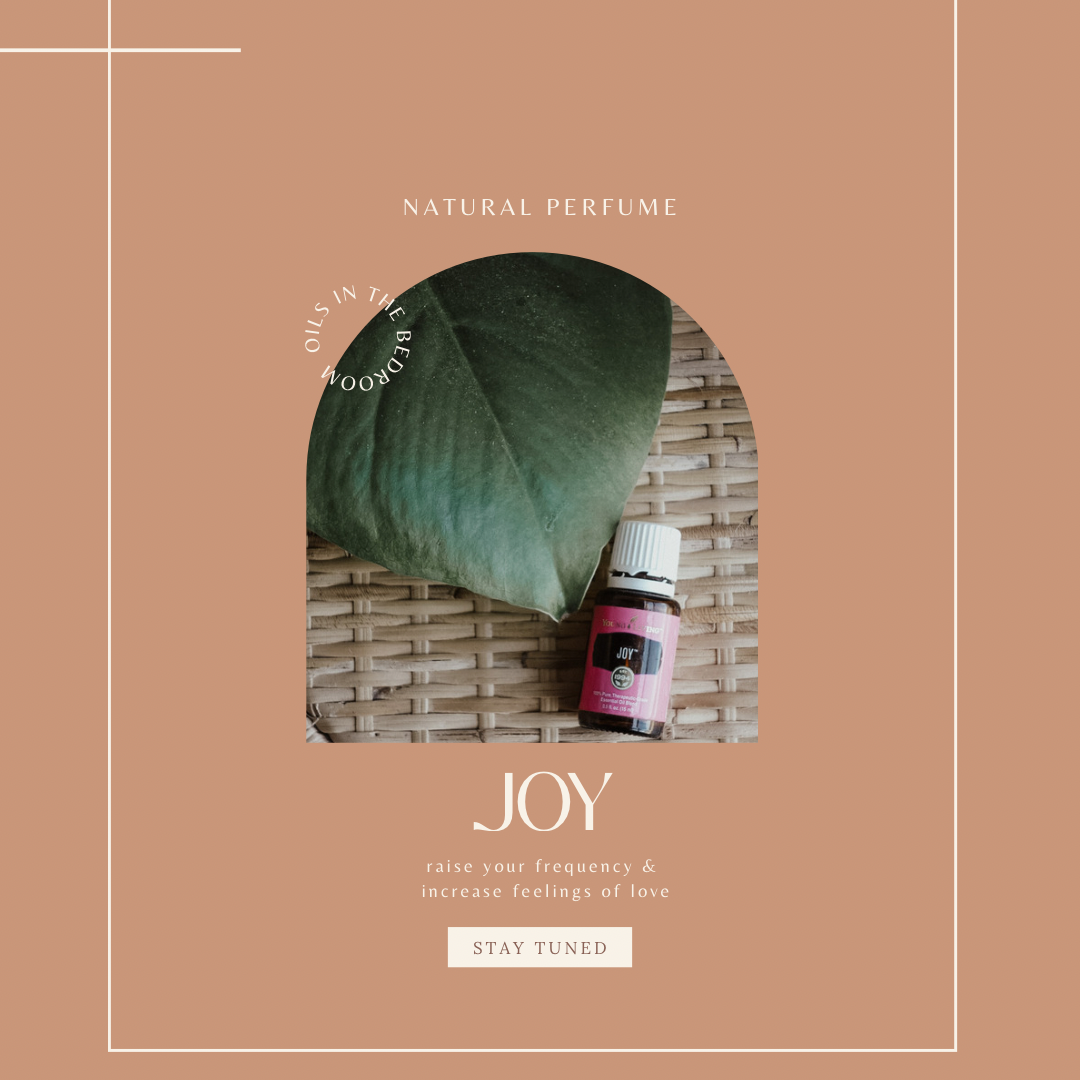 If you don't love the aroma of Joy, try blending it with some Lemon or Orange to brighten it up, or blend it with Clary Sage to make it more earthy. To raise frequency and increase feelings of love, use aromatically or apply topically in an inner thigh lotion or a love lube.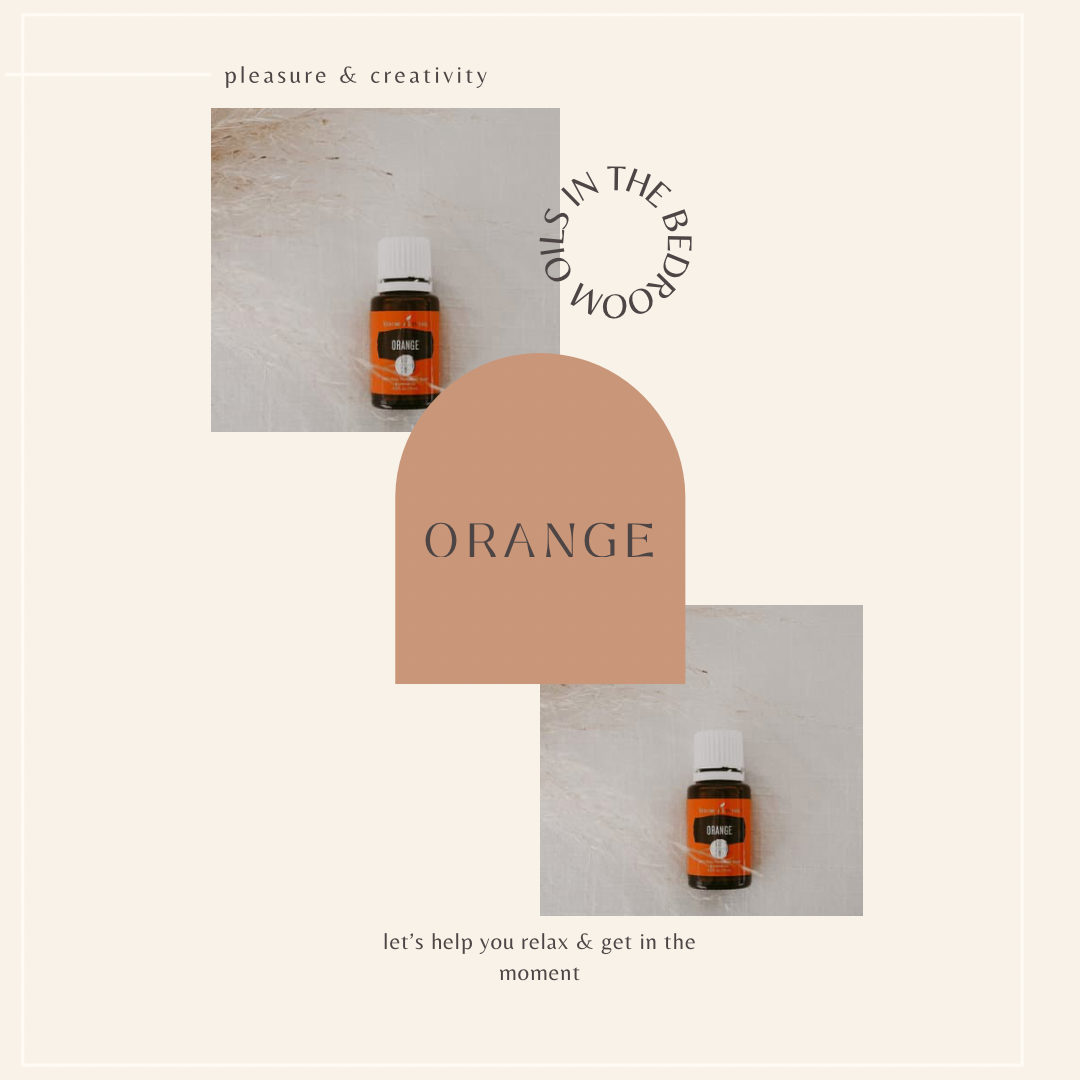 Orange oil is associated with pleasure, creativity, and sensuality. It is an aphrodisiac oil that helps you to let go of stress and enjoy being in the moment. It is AWESOME for frigidity and can help you relax if you have low libido due to anxiety. It is fantastic when mixed with a floral, like Ylang Ylang, or with an equalizer, like Cypress or Clary Sage. Orange can be applied topically to the inner thighs or diffused.

Orange is also a good oil for men because it increases glutathione levels, which is a necessary component for a nice frozen solid…er, popsicle. Low levels of glutathione are more linked to melting creamsicles (and that is not good for the libido).

So, I recommend using orange topically near the liver, since this is where glutathione is produced.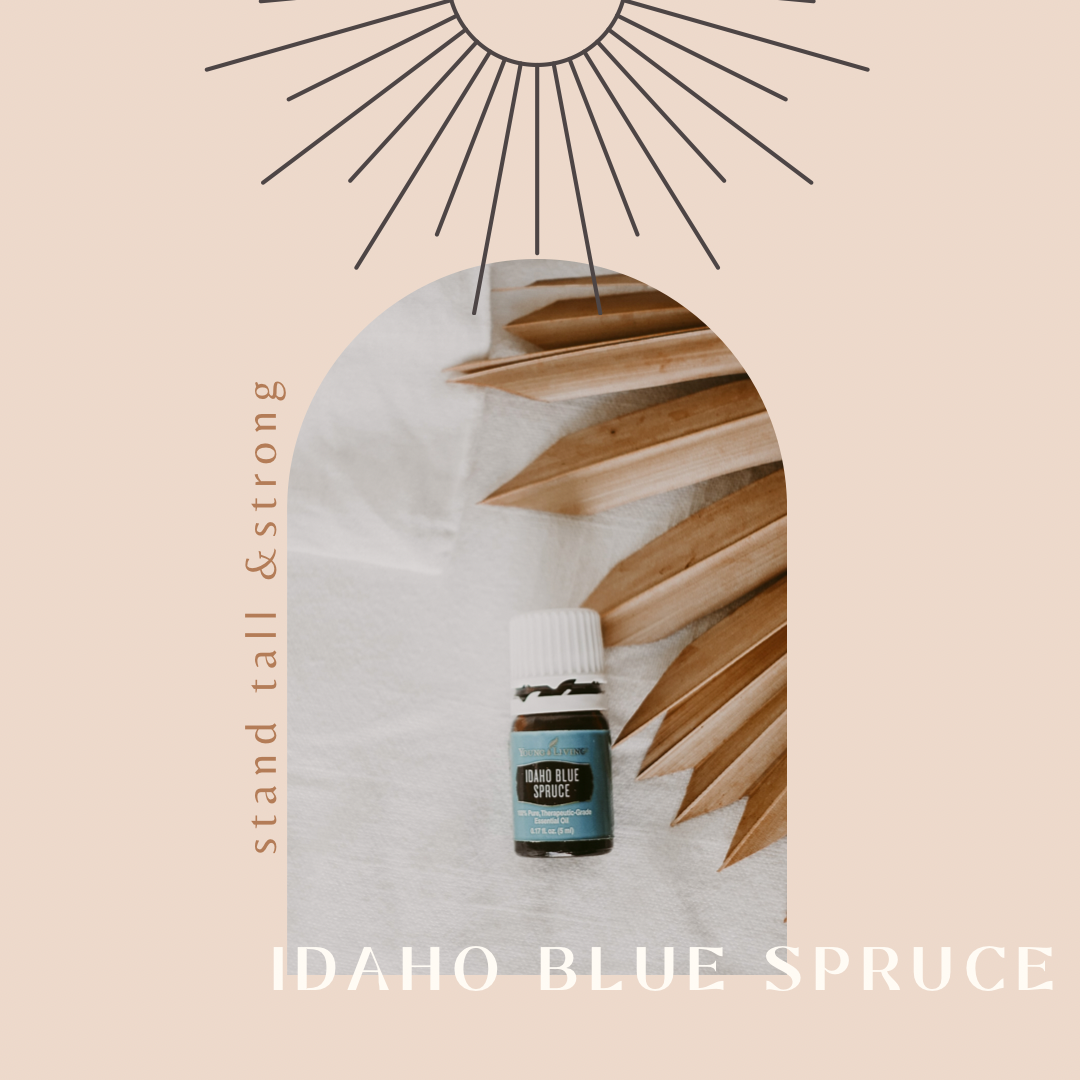 Switching gears to chat about oils to help rev your engine. So listen up, my friends!

Idaho Blue Spruce is an oil your man can wear to make sex more amazing for you. Because, let's be honest, when intimacy is better for you, it happens more often for him!

When used, it "spruces him up" helping his soldier stand at attention longer, so you can enjoy yourself longer, too. PRAISE!

Don't worry, your man's soldier won't be left with any "unmanageable salutes" – it will naturally wear off. But, it helps with firmness, and keeps things going longer.

It can be mixed with coconut oil as a lubricant or in an inner thigh lotion. Remember to always dilute oils and test them out on your forearm the first time you use them, especially before applying near your yin and yang.

Once you've spot tested, you may apply it to the lower shaft of his soldier and around his love stones.

For more support, he can take Idaho Blue Spruce as a dietary supplement to increase testosterone and saluting performance.

Y'ALL THIS WORKS!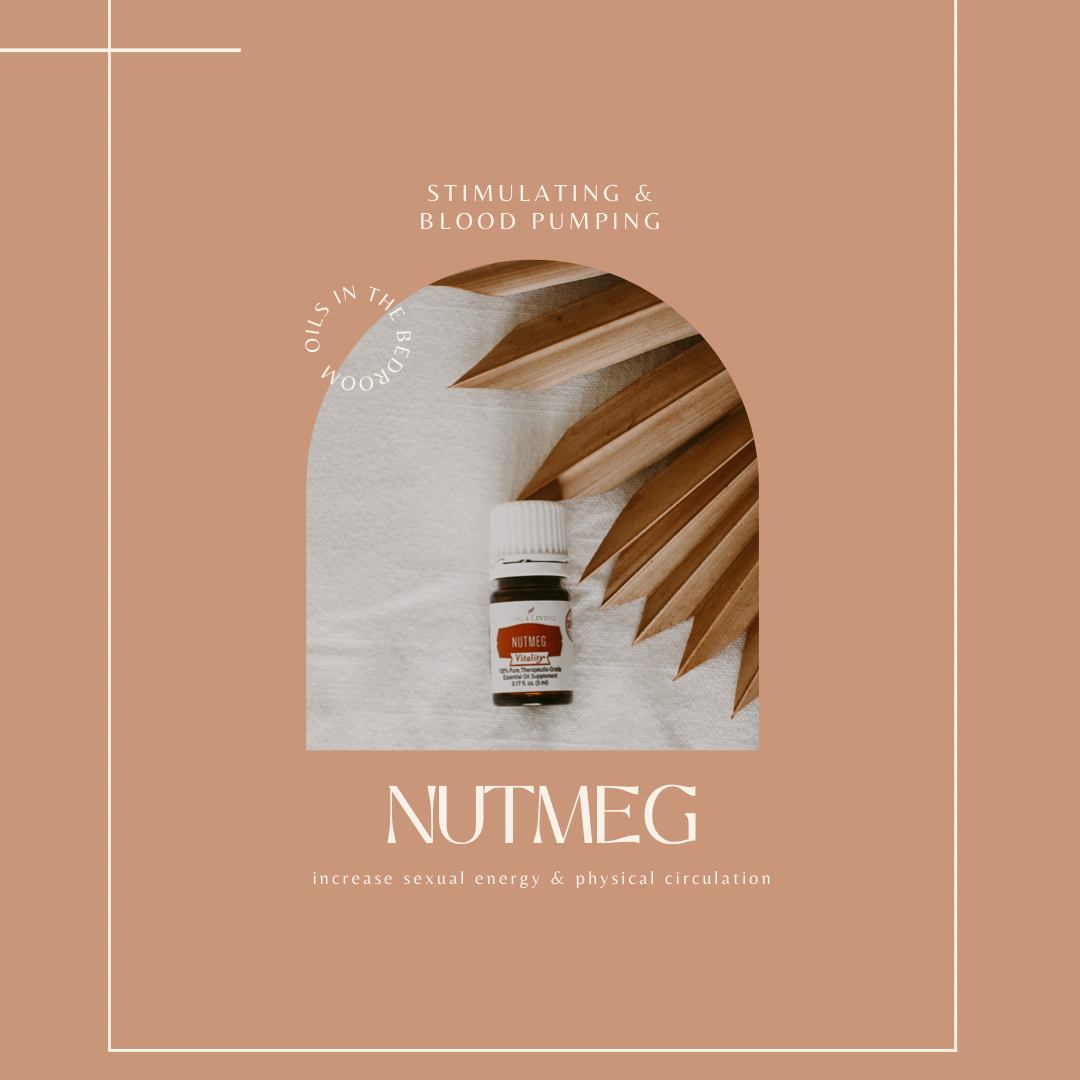 Nutmeg is another blood-pumping oil for your man. It can also be used for the ladies, but seems to have better results using it on the gents.
Nutmeg's energizing properties stimulate both physical and sexual energy. Emotionally, nutmeg stimulates energy (sometimes is comparable to a caffeine kick, depending on your body chemistry), and physically it increases circulation.

Nutmeg can be diffused, applied topically, or taken internally, but it is SO stimulating that it can have negative effects when used in excess. So, don't go crazy and overuse it hoping to transform into Captain America.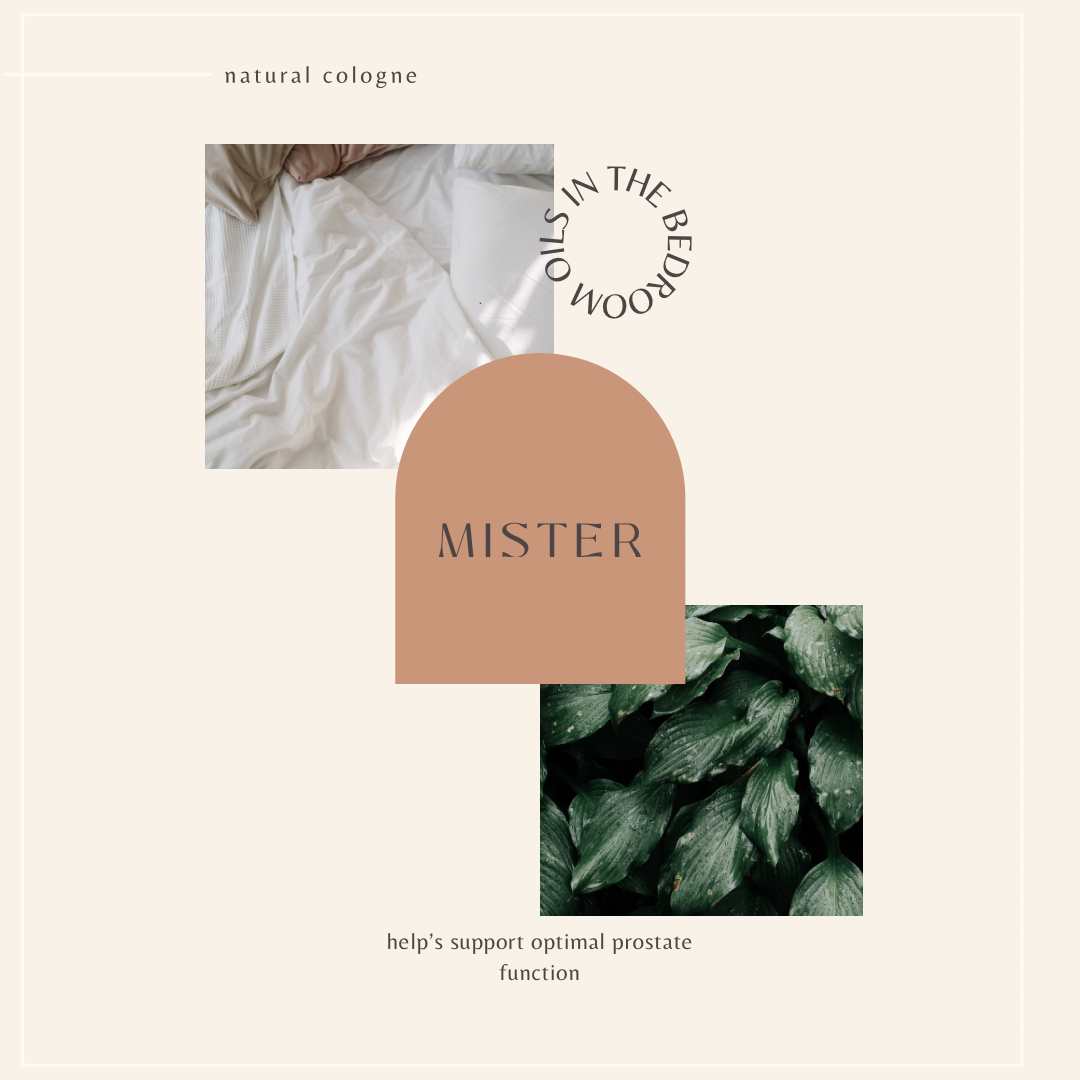 Formulated for men to wear in order to turn on women. It's like a bottle of sweet smelling pheromones wafting into the hidden parts of your brain. It smells really, really attractive.
Even though Mister was developed for the misters, it can also be used for women too. In men, this blend helps support optimal prostate function, which is a big part of his libido and performance. It also supports healthy testosterone levels, which are key for men. Mister can be applied to his ankles, to the front and back of his pelvis, worn as a cologne, or used in a bath.

Lots of men will wear this as cologne.

Even though women mainly need estrogen and progesterone, they also need some testosterone. When our levels of testosterone get too low, we get koo-koo bird grumpy. Some women find that Mister helps them with hot flashes and mood swings. Those women who feel more balanced using Mister tend to be more estrogen dominant and tend to be older than 30, though that's not a hard and fast rule.

So, if you find that the typical female balancing oils don't make you feel better, give Mister a try.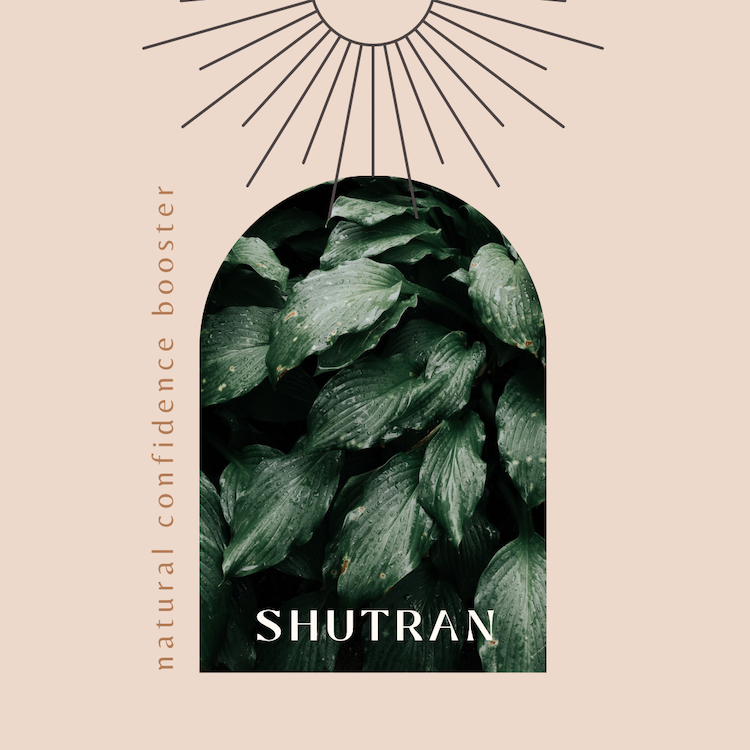 Formulated for men to wear in order to turn on women. It's like a bottle of sweet smelling pheromones wafting into the hidden parts of your brain, stimulating your naughtiest imagination. It smells really, really attractive.


What does it do for the men? It contains Idaho Blue Spruce (which we already know is like a little blue hexagon of happiness), Hinoki (a Japanese Cypress), and Ylang Ylang for male-female energy. He can wear Shutran daily for a boost in testosterone and confidence and can be applied to the forearms or inner thighs, or even directly to the shaft of his soldier. Ladies, you will love your Shutran Man!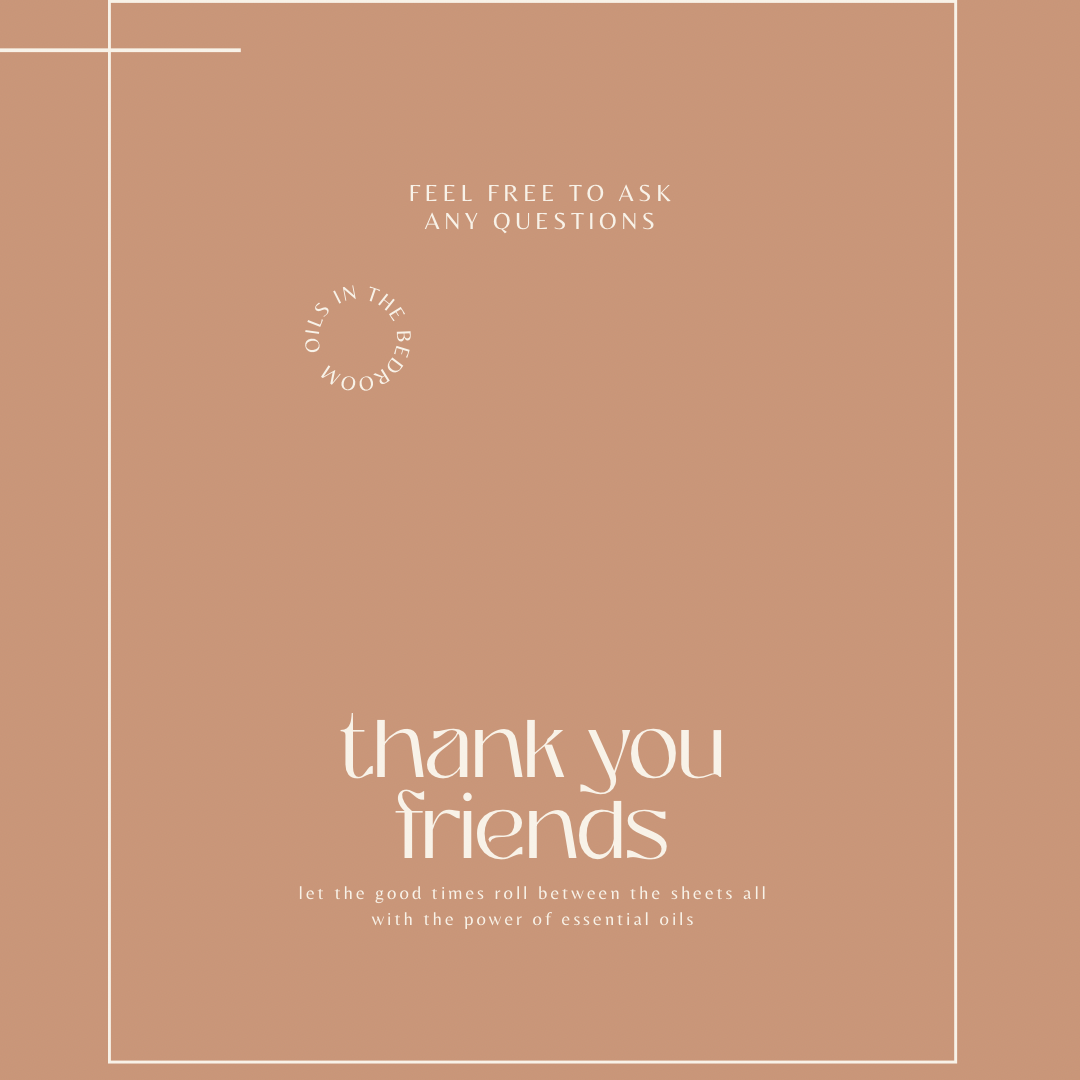 Okay, my friends! Thanks for hanging with me this week! I hope you learned a few tricks to keep things spicy with you and your fella. If you want to order any of these oils (& need help) just let us know & we'll get you squared away!

Let us know if you have questions at all! Email me at hello@sarahadenfeldt.com or comment below in the discussion box! I have LOVVVEEEDD sharing all of my tid bits & tricks with ya'll today!

Let the good times roll!